I came to a conclusion while attempting to build my own
Weighted Companion Cube
. Half-Life: Portal is a girl's game! here are my reasons why (and a sad attempt of trying to be funny):
10. The protagonist is female. Although, from my World of Warcraft-experience I get the impression that boys kind of like that.
9. The protagonist is not sexy
(This one is generally prefered by the male audience)
8. The portals are orange and blue, every women's favorite make-up color.
7. A cube with hearts on it is the player's best friend.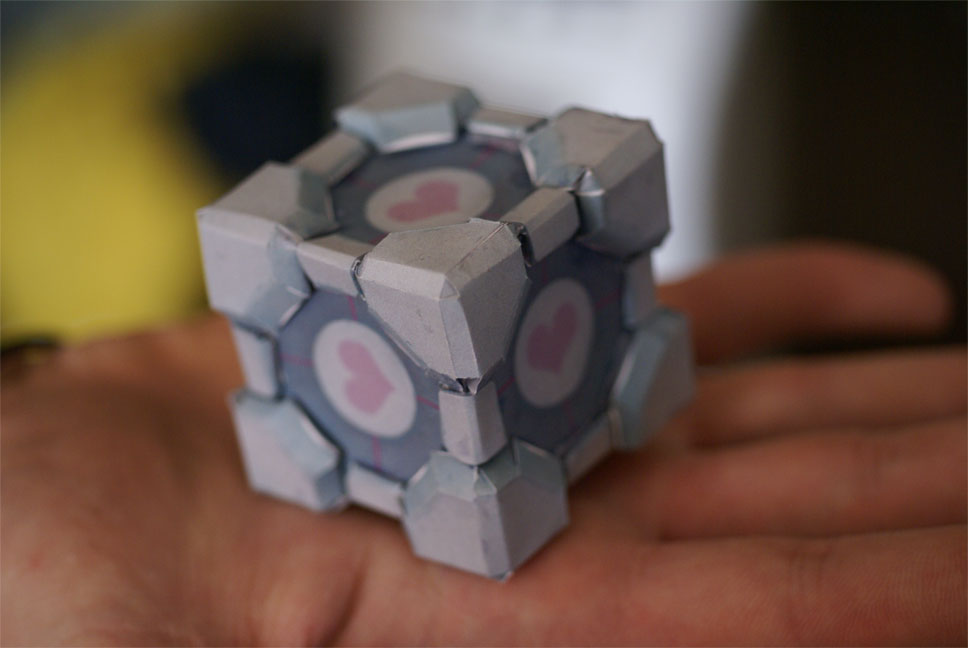 6. There are no real female hardcore-gamers, so the game is just about long enough with 2-3 hours playtime.
5. Cute turrets are the only effective menace in the game.
4. Thanks to the portals women can marvel at themselves from every possible angle.
3. Portal picks the female inferiority complex as central theme.
(GLaDOS: "You have no friends! Nobody likes you!")
2. Women like it more complex, that's why there is never a direct exit route.
1. The game is not really violent :-(
(Shit! Wrong picture!)
Here's a link to someone who actually agrees with me, with a little more insight on the actual gameplay. (
Click!)